Guest Post: Bill Cohen, Caregiver Supporter and Advocate
A caregiver support consultant is a key person to have in your corner on your caregiving journey. This month, we're pleased to feature a guest post from Bill Cohen of Cohen Caregiving Support Consultants. Bill offers an invaluable and much-needed service to caregivers by providing resources and support, guiding them through tough decisions. He is extremely knowledgeable and draws from first-hand experience, having been his mother's caregiver. In addition, he is a Certified Senior Advisor (CSA). Having known him for 6 years, I've gotten to see how he connects with others, how much he CARES and the wealth of knowledge/resources he offers.
---
Introduce yourself and share a little about your background and how you came to be a part of the caregiving world.
Hi, I'm Bill Cohen. I am a caregiver support group leader and speaker, an Alzheimer's Association volunteer, a Certified Senior Advisor (CSA)®, and the owner of Cohen Caregiving Support Consultants.

Almost 18 years ago, my mother was showing disturbing behaviors or symptoms. Then, losing her home in Hurricane Katrina accelerated and exacerbated her growing condition. Soon it became clear that she had Alzheimer's disease. I became her primary caregiver, first long-distance, then near me in Portland, Oregon.

How would you describe your journey caring for your mom?
On about a 10-year journey, I handled her care, finances, legal issues, etc. Fortunately, my family was supportive in various ways, whether here in my area or across the country. Although they had frequent and strong opinions, they always had my mother's best interests and welfare at heart, but they also knew that my name was on the legal documents and that I had the final decision. It was an exhausting and challenging, yet gratifying, experience culminating in her passing 10 years ago after four years in Memory Care.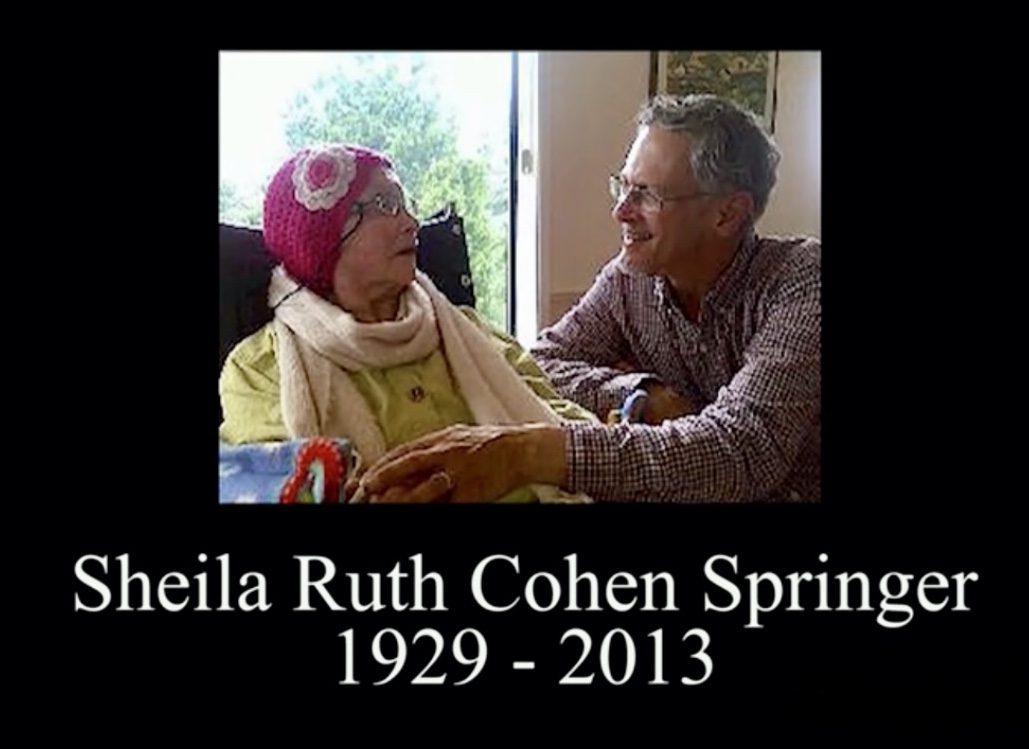 How do you help caregivers? Please share about your becoming an "encorepreneur" as Cohen Caregiving Support Consultants.
After mom died in 2013 at age 83, I continued to attend a support group. I became the facilitator, followed by further volunteer work, fundraising, and advocacy for more research for a cure. What I never envisioned was I'd become an advisor, guide, and supporter to caregivers going through their own journey. I turned my personal loss into my passion and "encore career."

With compassion and empathy, I help families manage the care and behaviors, and to practice self-care and prevention. This helps reduce their feelings of stress, isolation, and being overwhelmed. I lead two support groups, and speak to businesses and organizations to inform and increase awareness. Increasingly, I am mediating family conferences.

What resources or support do you wish you had in your care partner/caregiving journey that you now point family caregivers to?
Too often when it comes to Alzheimer's, or other types of dementia, it is difficult to get a diagnosis and then any information on how to care for your loved one. And for the family, rarely are they asked, how are you doing, and what support or resources do you need? This happened to me and, based upon what I hear from clients and support group attendees, it is still sorely lacking. I try to fill that gap by coordinating their care team to not only take care of their person living with dementia, but also themselves.

Given your knowledge and experience, what's the best advice you can give to family caregivers of a loved one with dementia?
Inform yourself by reading or doing research starting with the Alzheimer's Association at alz.org. As I did, find a support group near you or online, which is safe and informative. And, along with ensuring your family member's safety, make sure that legal documents, including a power of attorney and advance directive are in place. If necessary, seek counsel with an elder law attorney.
Bill is a wonderful resource to caregivers. He can support you, your family, or your clients - he's been there. In addition to supporting caregivers, Bill is a speaker, podcast guest, and Caregiving.com Champion. If you would like to learn more or seek help, connect with Bill here.